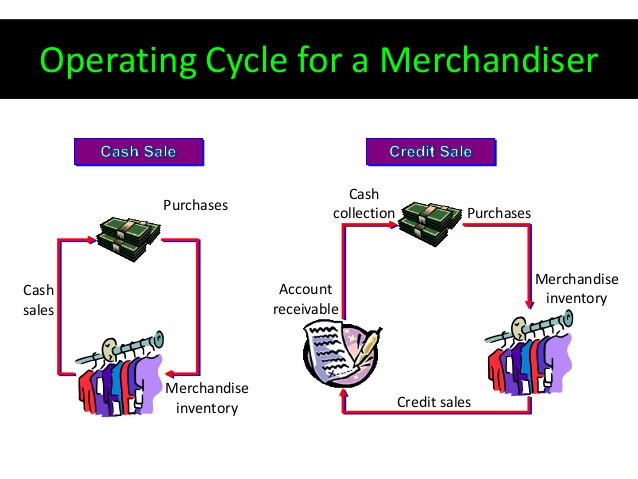 Funeral services were held at the Little White Chapel, West Glendive, Mont., in charge of L. Burial was made in the Red Top Mennonite Cemetery. Bortz, — Charles Bortz, was born in Germany Aug. 24, 1865; died Oct. 16, 1951; aged 86 y. He was a guest at the Braeside Home, Preston, Ont.
In 1991, he left to become president of the University of Northern Colorado. As president until 1996, he rebuilt the school's reputation as Colorado's premier teaching uni­versity and stabilized its $120 million budget while dramatically improving private sector support. He was also a driving force in forming a coalition of university presidents to improve relationships with the Colorado legislature. He led the efforts to build enrollments while im­proving retention of both minority and majority students, turning the university into one of the state's leaders in access and retention. Herm came to Cal State LA in 2001 from the Connecticut State University system, where he had been vice president and provost, serving as chief liaison to the leadership of the four system campuses and the Connecticut Board of Governors for Higher Education. His diverse and extensive experience at all levels of university administration included particular expertise in academic governance, institutional and statewide policy, strategic planning, governmental and business relations, community leadership, and assistance to trustees.
Obituaries for November 11, 2020
The services will be officiated by Dr. Matthew Endris, assisted by Bro. Darin Worthington and Deacon Bill Endris. Burial will follow at Old Anacoco Baptist Church Cemetery. Visitation and Funeral services Frederick J Ott — Pollock-Randall Funeral Home for Marna Gail Smith Boswell will be held today at the Hicks Pentecostal Church from 5-8 p.m. Till noon with Funeral services beginning at noon. Burial will follow ther service in the Ebenezer Cemetary.
List of people due tax refunds or stimulus checks in Tennessee – Knoxville News Sentinel
List of people due tax refunds or stimulus checks in Tennessee.
Posted: Fri, 24 Oct 2008 07:00:00 GMT [source]
She was employed for 26 years as a forelady by Tom Sturgis Pretzels Inc., Cumru Township, last working in January 2001. She was preceded in death by her first husband, John L. Moyer Sr., and her second husband, https://business-accounting.net/ Albert R. Rowland. Surviving are two sons, John L. Moyer Jr., Drexelwood, and Louis G. Moyer, at home; two brothers, Elmer E. Amour Jr., Stowe, Ohio, and David S. Amour, Womelsdorf; four grandchildren.
Obituaries for December 31, 2020
Julia Rzesutek, 90, of Berks Heim, died Friday afternoon at Reading Hospital and Medical Center, West Reading, where she had been a patient for one day. Born in Lykens, she was a daughter of the late Albert and Josephine Swiadek Rzesutek. Surviving are a brother, Edward C., Arlington, Va.; two sisters, Mary Zuwiala and Helen Rzesutek, both of Reading. Private services and interment will be in St. Mary Cemetery, Reading.
He was engaged in farming for a number of years and had been living retired in Topton for the past sixteen years.
We believe his life on this earth was meant to touch so many lives and to save lives with his organs.
He also attended Mt. Pleasant Seminary at Boyertown, under Profs.
She loved talking to people, attending the fair, and animals.
John P Feeney Funeral Home Inc. is in charge of arrangements.
Private cremation arrangements under the care of Chas. E. Davis Funeal Home with Crematory, Inverness, FL. Billy R. Ellis, age 56, Inverness, died May 30, 2015 at Seven Rivers Regional Medical Center. Billy was born on August 28, 1958 in Gadsen, AL to the late L.C.and Charity Ellis.
Obituaries for August 25, 2020
Mary S., widow of Henry R. Romich, died at her home, 230 East Fourth Street, this borough, of complications. She was aged 87 years, two months and two days. There survive an adopted daughter, Mary Dellicker, at home, and a brother James Bobb, Pennsburg. Funeral Thursday afternoon at 2 o'clock at the house. Rev. David F. Longacre will officiate. Funeral Director J. J. Brown, has charge.
He loved to look for arrowheads, fish and hunt.
Visitation will be held Saturday, December 19, 2020 from 10 a.m.
Modest and persuasive, a "man for all seasons", Dr. Stansell contributed a good deal to the community, the Department, and the University.
She took an active part in the affairs of the churches comprising her father's charge, which included the one at Trexlertown in this county.
Interment will be in Woodlawn Cemetery.
He is survived by his parents, Joseph W.
In 1953, he returned to Reading and joined the advertising firm of Beaumont, Heller and Sperling, where he served as a unit art director until retiring in 1972. After graduating from the former Schuylkill Seminary, now Albright College; Franklin and Marshall College and Dickenson Law School.
Emeriti Association
He was a charter member of boyertown post 3487 Veterans of Foreign Wars, and a member of St. Johns Lutheran Church, Friendship Hook and Ladder Co., and Boyertown Nest 22, Fraternal Order of Orioles. Surviving are his widow, Elsie B. Ritter; a sister, Mary Ritter; and a brother, Norman Ritter, all of Boyertown. Tuesday in the Schwenk Funeral Home, Boyertown, with interment in Huffs Church cemetery. Services were held for Ephraim J. Rissmiller, 86, who died April 8 in his residence on Water Street, Oley. He was the husband of Miriam R. Rissmiller. Born in Muhlenberg Township, he was employed for more than 30 years as an inspector and crew leader by Kawecki Berylco Industries Inc., Muhlenberg Township, retiring in 1978. He was a member of New Life Bible Fellowship Church, near Oley.
He delighted in the company of his six dogs. Steven was devoted to his companion, brothers and daughters and dedicated to the care of his Mother. Left to cherish his memory is his companion of 26 years, Christina Luca; his mother Audrey McDevitt, Lecanto, daughters Shannon and Christina; brothers Kevin, Patrick and Timothy and sister Audrey "Kathy" Pazienza, all of NY; two grandchildren. He was preceded in death by a his father, George and a brother, George. ROBERT LESTER GRAY, age 87, Floral City, died April 4, 2015 under the care of his loving family and Hospice of Citrus and Nature Coast. Robert was born on April 7, 1927 in Columbus, OH to the late Gano and Florence Gray. He served our country in the United States Navy during WWII as a fireman aboard the USS Abatan and USS Tantalus.